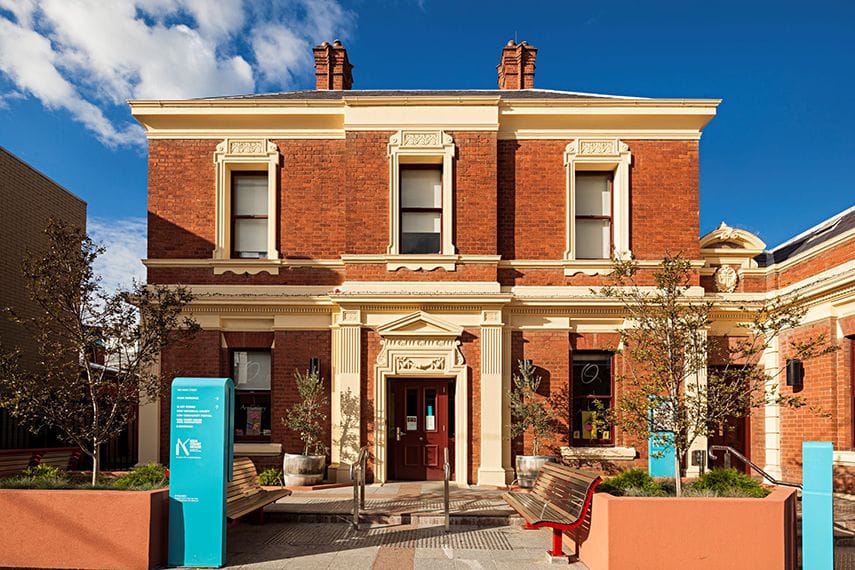 Kew Court House
Building Description
John H. Harvey and George Watson, 1888
The Kew Court House was built in 1888 is a prominent fixture at Kew Junction, functioning as a courthouse and police station up until the late 1990s.
A passionate community campaign, led by the Kew Historical Society, commenced in 2006 to save the site from developers, with the campaign raising over $500,000. The City of Boroondara purchased the site from the State Government in 2007 and with the assistance of the fundraising campaign and numerous grants, it was redeveloped into an arts venue which opened in 2011. In 2012 the redevelopment project won the State Planning Minister's Heritage Award in recognition of the outstanding restoration of the building and also the Sustainable Cities' Community Government Partnerships Award.
Now a hub for community arts and culture, the Kew Court House now houses a small intimate theatre, and is home to the Kew Historical Society, QArts and e.motion21.
Photos: Courtesy of City of Boroondara
TOUR
+ PANEL
RECORDED LIVE: SUNDAY 26 JULY 2020